According to the UN, more than one million people in southern Madagascar are struggling to find food. There has been a prolonged drought in recent years that has left 1.3 million people with inadequate access to food and 28,000 facing starvation.
The effects of the drought vary from place to place, with rain not reaching some communities in three years and even longer in others. Alice Rahmoun, a communications officer for the World Food Program (WFP), stated, "In some areas they are still able to plant something, but it's not easy at all, so they are trying to grow sweet potatoes. But in some other areas, absolutely nothing is growing right now, so people are just surviving only eating locusts, eating fruits and cactus leaves." She also clarified that cactus leaves are usually for cattle, not human consumption. Unfortunately, due to the extreme lack of water, even the cactus are dying from the drought.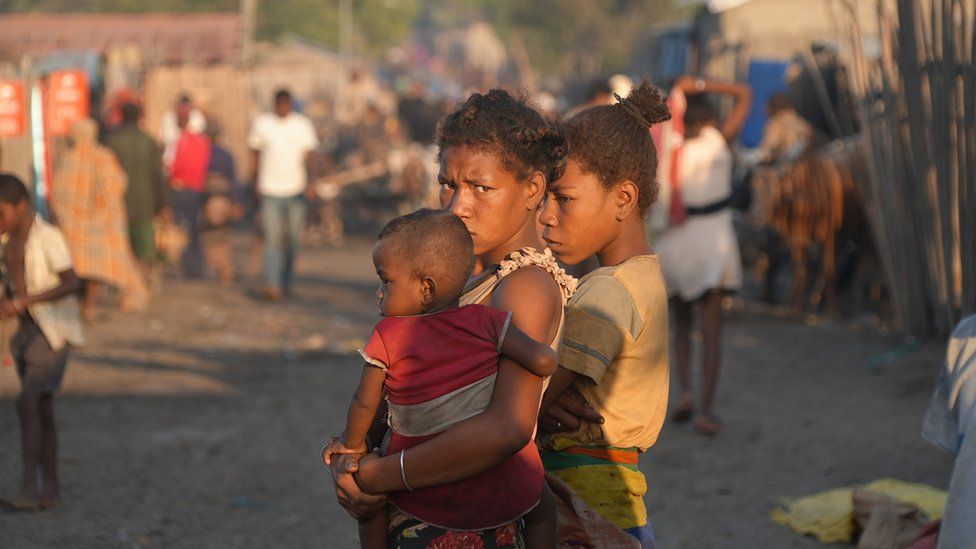 In response to the crisis, families across Madagascar have been forced to make significant changes to their lives in order to survive. "[Families] are selling cattle, for example, to get money to be able to buy food, when before, they were able to get food and feed themselves from their own field production," says Rahmoun. Valuable assets, such as fields and houses, are being sold and some families have even pulled their children out of school. "It's also a strategy right now to gather the family's forces on finding income-generating activities involving children, so this has obviously a direct impact on education," says Rahmoun.
In terms of available aid, according to the UN, the WFP is collaborating with humanitarian partners and the Malagasy Government to help the struggling communities. Their plan of action consists of two responses. The first response is providing critical food aid, including supplementary products to prevent malnutrion, to some 700,000 people. The second response is more long term and is aimed at helping communities be better prepared to repined and recover to implications of the drought. "So, this includes resilience projects such as water projects. We're doing irrigation canals, reforestation and even microinsurance to help smallholder farmers to recover from a lost harvest, for example," shared Rahmoun. The WFP is seeking about $70 million to support their goal of supporting up to a million people by April.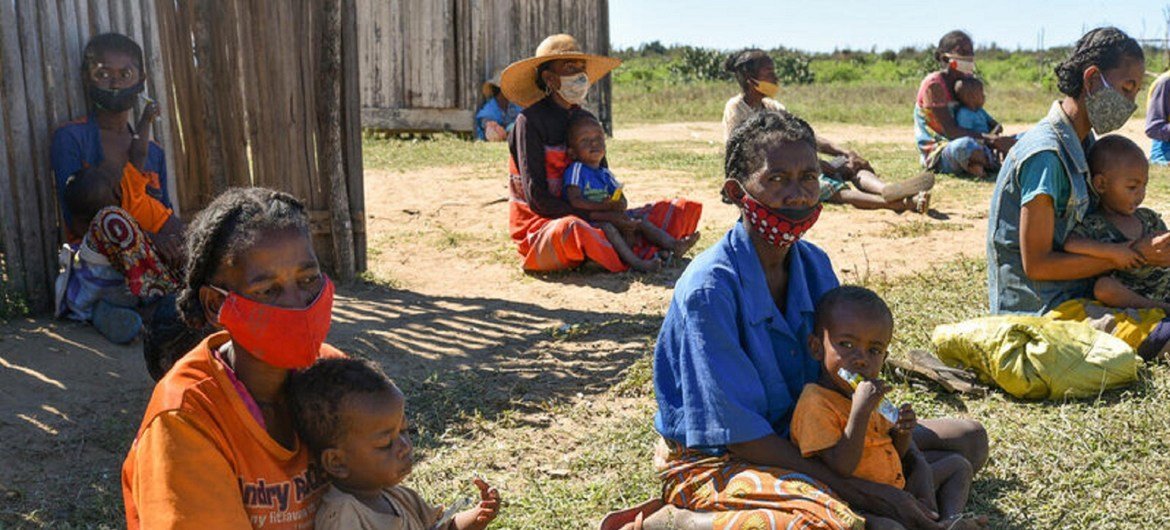 Unfortunately, the work of the WFP with the Malagasy Government does not seem to be materializing as much as they'd hoped. According to BBC, President Andry Rajoelina has received criticism for a slow governmental response. Many political commentators blame the slow response for exacerbating the hunger crisis in the Androy region, one of the regions hit hardest by the lack of rainfall, but Madagascar's environment minister, Dr. Baomiavotse Vahinala Raharinirina, says the famine is "climactic in its origin". His view aligns with that of the World Food Program, which also believes that climate change is driving the drought. However, according to BBC, researchers found that though the recent rains have been poor and the probability of future droughts may be on the rise, the change in rainfall cannot be attributed to human impact on the climate. Regardless of the drought's cause, the one undisputable fact is that the people of Madagascar are suffering from the resulting famine and there is inadequate aid available to support them.
One woman is taking matters into her own hands. Loharano, a 43-year-old community leader in the village of Tsimanananda, has helped her people forge through the worst. She can be often be found teaching agricultural classes to her neighbors and husband under the shade of a village tree. Using a poster illustrating farming techniques, she discusses drought-resistant crops and techniques to revitalize soil.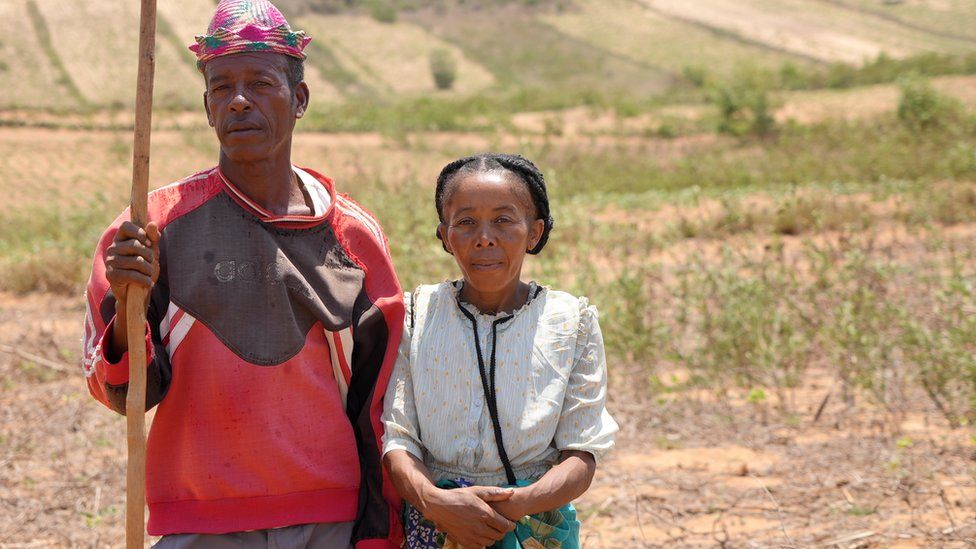 Tsimanananda, a village in the Androy region, is a uniform desert-like dune landscape, stripped of trees and exposed to harsh winds. Loharano, a short and gentle woman, is a light for her community. During her interview with BBC, Loharano reflected on a previous drought that began in 2013 sharing how her and her village suffered from hunger and failed at repeated attempts to plant crops. This time, with the help a local charity, the Agro-ecological Centre of the South (CTAS), Loharano has been able to effectively help her people survive. Over the past seven years, CTAS has helped introduce local legume varieties and grains like millet and sorghum, all of which grow well in the sandy conditions of villages like Tsimanananda and improve the soil's fertility for future harvests. The villagers were also taught how to plant natural windbreakers to protect their crops from natural elements that hinder their growth.
"Now, we have breakfast, lunch and dinner," Loharano proudly said to BBC as she showed the reporter the land where she and her husband grow many different crops, including millet, beans, peas and sweet potatoes. "We eat the husk from the ground millet with sugar and this is the favorite food of the children, their bellies are always full of millet."
Loharano's work is not limited to Tsimanananda. CTAS shares that they had replicated the farming practices in 14 other southern Madagsascar villages, helping around 10,000 households. But their work Is far from finished as there is still an incredible amount of need. All that remains of the regional capital, Ambovombe, is dusty fields filled with makeshift tents housing around 400 people who have all fled hunger. Unable to successfully grow food, they were forced to sell their land and cattle to survive.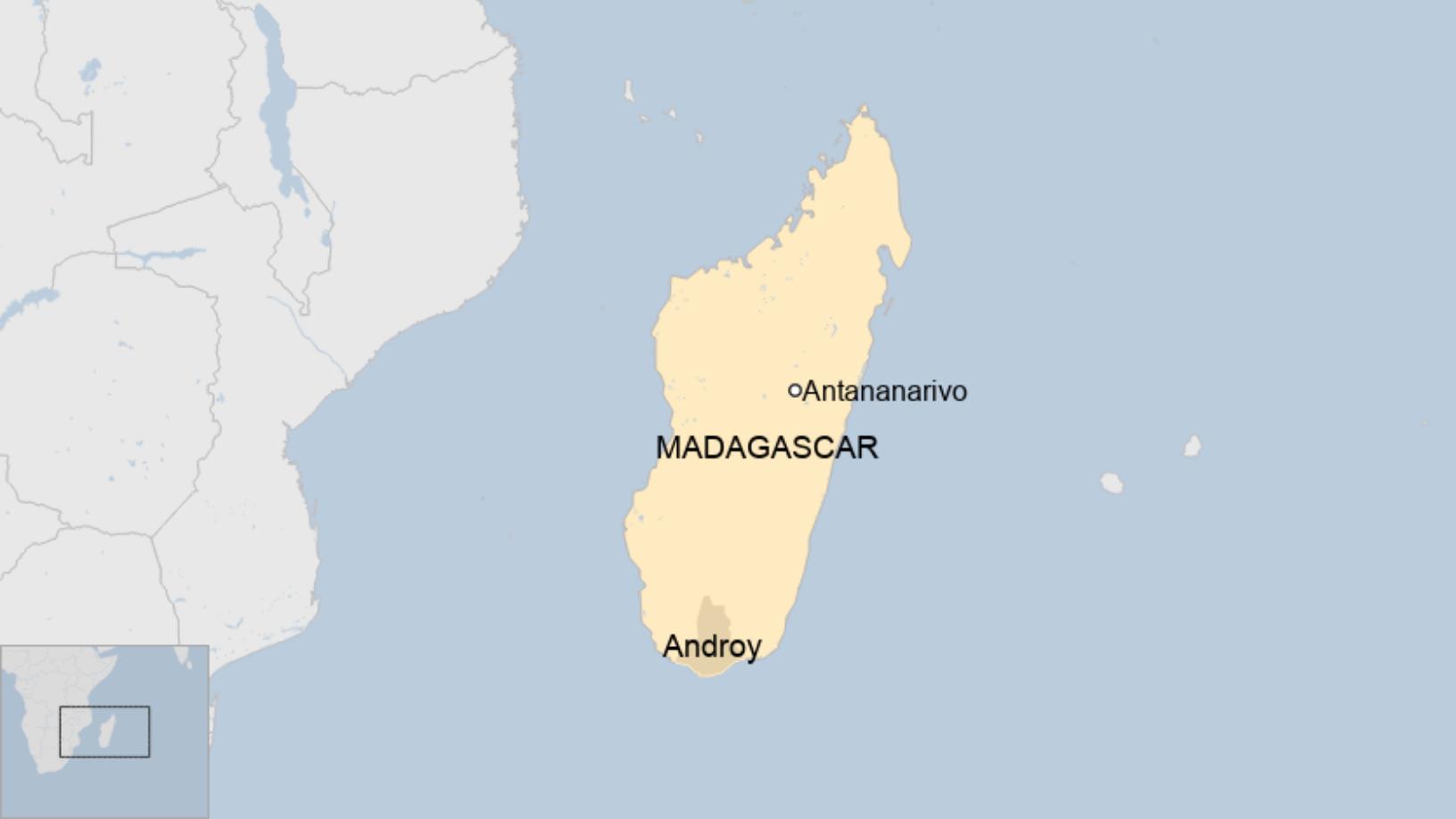 Unfortunately, droughts are commonplace in Madagascar due to its climate and geographical location. Thus, leaders like Loharano are the ones to follow when it comes to taking up sustainable agricultural practices that will allow people to survive extreme temperamental shifts. Even countries, such as the United States where famine is not an issue, have something to learn from Loharano and others around the world who are taking up unique and simple practices to adapt to an ever changing environment in an eco-friendly way; in the process, their efforts are bringing their people together, and creating stronger communities.